What you the agent should know about "termite report/inspection"

Wood Destroying Insect reports used for real estate transactions:
Make sure the information is on the right document see below
Maryland form: MD-1 (revised Nov 2005)
Washington, DC form: NPMA-33
Virginia NPMA-33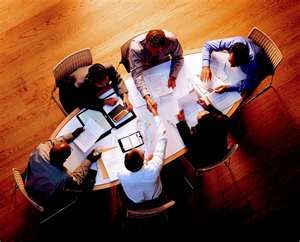 A MINI LESSON FOR REAL ESTATE AGENTS RE: TERMITE REPORTS

There are four wood destroying insects that the professional WDI inspector look for:
carpenter ants
re infesting beetles
carpenter bees
termites
This inspection does not include mold, mildew or non-wood destroying insects or organisms.
WDI reports are not warranties, it's stated on the report that it's not.
Section II. Inspection Findings This report is indicative of the condition of the above identified structure( s) on the date of inspection and is not to be construed as a guarantee or warranty against latent, concealed, or future infestations or defects. Based on a careful visual inspection of the readily accessible areas of the structure( s) inspected:
The "termite inspections" from any company is, A visual inspection of readily accessible areas of the struture(s) indicated (see Page 1) including attics and crawlspaces which permitted entry during the inspection.
The report is good for 90 days stated on page 2: This report shall be considered invalid for purposes of securing a mortgage and/or settlement of property transfer if not used within ninety (90) days from the date of inspection. This shall not be construed as a 90 day warranty. There is no warranty, expressed or implied, related to this report unless a written warranty or service agreement is attached.


MORE INFORMATION REGARDING:

Treatments
What can go onto the report
Other findings
signs of infestation


The only thing that should go on the report is findings on the main structure and attachments to the main structure.

Not findings in the mulch, timbers, wood piles, detached sheds garages or findings in the dirt.

The real estate contract wants any findings within 3 feet of the structure noted. The way to address findings with in 3 feet of the structure, write a separate report.

On the WDI reported in section V write; see attachment. A separate conducive condition or infestation location report is used to state the findings within 3 feet of the main structure.

Treatment may still be recommended on the separate report not the WDI MD-1 or the NPMA-33 report.


Signs of infestation definition:
One more thing the word "signs of infestation" does not mean live termites. signs of infestation can be wings, holes, muddy tunnels, stains or frass. For treatment instructions regarding non active findings read page 2 of the WDI report section 2 it states:

Treatment
Is also recommended for a previously treated structure showing evidence of subterranean termites - but no activity - if there is no documentation of a liquid treatment by a licensed pest control company within the previous five years unless the structure is presently under warranty or covered by a service agreement with a licensed pest control company.
The buyer should always read the back of the WDI report it gives them information on how to keep their home termite free.
Should finding active termites stop a real estate transaction?
The easy answer to that is no, but let me explain. We have personally performed over 20,000 Wood Destroying Insect Reports in the Washington DC metro area. We have checked homes in both the Maryland, Virginia and DC areas. I can tell you with good authority that finding termites in a home during an inspection is not at all unusual. Discovery of termites or any other Wood Destroying Insects during an inspection does not mean the beautiful home you want to buy is now ruined. Termites are of course very destructive and they must be treated but the presence of termites does not necessarily mean there is structural damage to the home.
When termites are found during a WDI inspection here is the information you need to know as a home buyer to determine the next steps.
1) Ask the inspector where exactly the termite evidence is. Often times when we find active termites they will be in a piece of wood debris laying on the ground, or possibly just in the crawl space access door. Usually these findings do not indicate any real harm to the structure, However they do indicate a termite infestation and should be treated.


2) Ask the inspector was any termite evidence found on any structural part of the home, such as; floor joists, band, sill or support girder. If active termites are found here it doesn't always mean there is damage sometimes there will only be etching on the wood if caught early. In this case however you should get a licensed contractor with experience in repairing termite damage to evaluate the area to ensure there is no sign of structural damage. Your Home inspector will do fine in this area they can advise you best in what your next step should be.
3) Talk to your realtor, before you freak out. Just about every realtor I know has a good understanding of termite damage and how it might affect the purchase of your home. Realtors are a great source for information when we give a realtor our report we advise them on what needs to be done and they will negotiate a solution for you. Let them do their job and get more info for you before you give up on a purchase.