Do you have pest problems in your home or business?

We can get rid of your problem fast!!!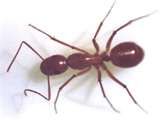 OUR PEST SPECIALIST
SPECIALIZE IN IMMEDIATE ELIMINATION OF
:
Mice
Roaches
Bedbugs
Silverfish
Earwigs
Crickets
Water Bugs
Stink Bugs
Spiders
All Flies
Rats
Squirrels
Bees
Wasp
Gnats
Bats
Fleas
Black Snakes and more....
NO CONTRACTS
NO LONG TERM PEST ARRANGEMENTS
We get rid of your problem immediately. Because that's what our customers want.
GET RID OF THE PEST NOW
Integrated Pest Management is different from a traditional pest control service. IPM programs can significantly reduce the use of pesticides through the use of technical expertise in identifying and encouraging the use of more permanent non-pesticide control practices that are proactive in preventing pest problems.
IPM does work and is a safe and effective way to control pests. IPM is a program, but unlike traditional pest control programs, IPM cannot be used intermittently to solve a single pest problem and then be discontinued. IPM must be a continuing program in order to manage the environment where pests live and address future pest management needs.
We accept all forms of payment
Call our office we are available 24/7 240-455-6814.


Q.How do you keep flies out of the kitchen ?
A. Put a pile of manure in the living room!
Q. What is the last thing to go through a bug's mind when it hits your windshield?
A. It's abdomen!
Q. How many roaches does it take to screw in a light bulb?
A. No one knows. Every time the lights come on they scatter!!